With our full home remodeling services, we can help you create a home that's energy efficient, stylish, and full of modern comforts. From kitchen and bathroom layouts to new windows and doors, our experienced team will guide you through every step of the process. Invest in your future happiness - call us now for your free consultation!
We can help you remodel your kitchen with the latest features, colors, and materials. From cabinet refacing to new countertops and flooring, we have everything you need to make your kitchen look its best. Our experienced team is here to help you design the perfect kitchen for you and your family. Let's get started today!
With our experienced team, you'll get a beautiful bathroom that is designed to fit your needs and style. From luxurious tile and fixtures to custom cabinetry and countertops, we guarantee quality workmanship that lasts for years. Transform your space and breathe life into it today with Peak Builders & Roofers of San Diego!
Get high-quality, affordable roofing solutions from the experts at Peak Builders & Roofers of San Diego. We provide reliable, efficient service and long-lasting results that will protect your home and enhance its look. With our team of professional roofers, you can trust us to handle all your roofing needs - from replacement roofs to repairs and more. Experience the difference with Peak Builders & Roofers today!
Want to harness the power of the sun and save money on your energy bills? Look no further than Peak Builders & Roofers of San Diego. Our top-of-the-line solar panels, expertly installed by our experienced team, will transform sunlight into clean, sustainable energy for your home or business. Say goodbye to rising electricity costs and hello to a greener future with our reliable and efficient solar power solutions. Invest in renewable energy today and start enjoying the benefits of lower energy expenses and a reduced carbon footprint.
With years of experience in the construction industry, we specialize in providing top-notch building and roofing services. From residential renovations to commercial projects, our team of experts is dedicated to delivering exceptional craftsmanship and unparalleled customer service. Trust us to bring your vision to life and make your construction dreams a reality. Contact us today for all your general contracting needs!
Why Choose Peak Builders & Roofers?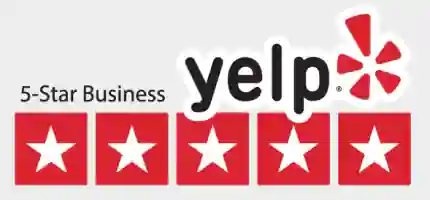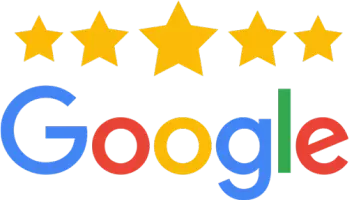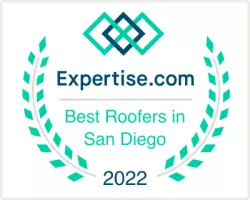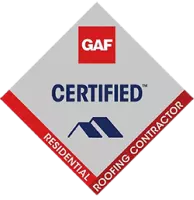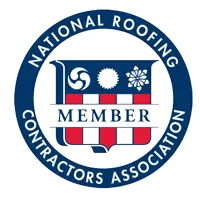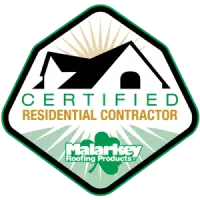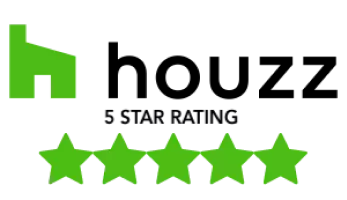 Find Us
9484 Chesapeake Dr 804 San Diego CA, 92123
Email Us
judah@peakbuilderssd.com
What Do Customers Say About Us?
We had a great experience with Peak Builders & Roofers of San Diego. The technician was very knowledgeable and professional. He came out to our home to give us an estimate on our roof damage as well as an estimate on our new roof. We are very pleased with the work that was done and would not hesitate to recommend them to others!
We installed a new roof on our home. We wanted to have better protection against the weather as we live in Southern California. The company did an excellent job, they were very professional and they completed the project within the time frame that they quoted us. They did not only fix our roof but they also replaced our gutters and installed a new skylight on top of our house. We are very happy with their work and would definitely use them again in the future!
6661142น.ส.ธันยา วนวาที
2023-06-03
We recently had Peak Builders & Roofers of San Diego install new gutters on our home, and we're so glad we chose them for the job. Their team was efficient and thorough, and the quality of their workmanship is top-notch. We appreciate the care they took in ensuring our satisfaction, and we'll definitely be using them for any future roofing needs.
Peak Builders & Roofers did not disappoint when I decided to engage them to remodel my house in San Diego; they met or exceeded all expectations! From start to finish, everything went smoothly due diligently managed processes adopted by their home remodeling team as I watched without stress while they handled everything professionally without any glitches along the way. Their personnel displayed expertise aptly suited for home remodeling tasks in a courteous manner that left me feeling satisfied and elated about each stage's outcome until completion when they delivered ahead of schedule within our agreed budget limit. I can attest gladly that anyone who engages this home remodeling company will enjoy top-notch quality workmanship delivered satisfactorily as experienced.
Frederigo Higginson
2023-06-01
I recently hired Peak Builders & Roofers of San Diego for a bathroom remodel and was really impressed with the outcome. Not only did they provide high-quality roofing services, but their bathroom work was excellent. Every detail was taken care of with precision and skill. The end result is beautiful and I'm so happy with it! Highly recommend Peak Builders & Roofers of San Diego!
Janice Valentine
2023-05-30
I was very impressed with the roofing repair services provided by Peak Builders & Roofers of San Diego. Their team was knowledgeable and professional throughout the entire process, and they were able to answer all of my questions with ease. The improved airflow in my home has made a noticeable difference in our comfort level, and I couldn't be happier with the outcome.
Frank Anderson
2023-05-30
Peak Builders & Roofers of San Diego exceeded our expectations when they installed new roof at our home. From start to finish, their team was attentive, communicative, and made sure the job was completed on time and within budget. We're so impressed with the final product and have received countless compliments from our neighbors.
My family and I recently had our roof remodeed by Peak Builders & Roofers of San Diego, happy with the results. Their team was friendly, efficient, and took great care in ensuring the job was done right. We appreciate their attention to detail and the quality of their workmanship.
Alexander Armstrong
2023-05-29
Our experience with Peak Builders & Roofers of San Diego was outstanding! My wife and I were impressed with the professionalism and knowledge of their team during our roof inspection. They provided us with a detailed report and offered affordable options for our roof damage repair. We're so grateful for their top-notch service and would recommend them to anyone looking for a trustworthy roofing company. Will use them again.
I can speak highly enough of the quality of work done by Peak Builders & Roofers. They installed a beautiful new asphalt shingle roof on my home, and it has completely transformed the look of my property. The team was friendly, knowledgeable, and professional throughout the entire process, and they left my yard cleaner than when they arrived. Great job, Peak Builders & Roofers
Take a Look to Our Recent Posts
July 24, 2023
In the realm of renovations, the kitchen stands as a symbolic space where tradition merges with transformation. The trend towards an amalgamation of timeless elegance and
[…]
July 24, 2023
The kitchen, often referred to as the heart of the home, is a space that should resonate with the homeowner's personal style while simultaneously offering functionality.
[…]
July 24, 2023
As the heart of any home, a kitchen signifies more than just a space for culinary endeavors; it is an intimate gathering spot, a place where
[…]
In a kitchen remodeling project, how many cabinets can be included in a 10X10 area?
The number of cabinets that can be included in a 10X10 area depends on the size and style of the cabinets. If you are opting for standard-sized cabinets, then you could fit about 8-12 cabinets in this space. However, larger or custom-made cabinets may limit your options to fewer than 8. Furthermore, if you decide to add an island or peninsula, the number of cabinets may be reduced to accommodate the kitchen's layout. Peak Builders & Roofers of San Diego can help you determine the best number and style of cabinets for your kitchen remodeling project. Contact us today for more information!
What is considered a full bathroom remodeling project?
A full bathroom remodeling project includes replacing the old fixtures, faucets, shower and tub, vanity, sink, flooring, lighting and any other items used in the bathroom. It can also include installing new plumbing and electrical systems along with tile work or painting walls. Depending on your needs and budget you may even opt for purchasing new furniture or accessories to complete the look. Ultimately, the goal of a full bathroom remodeling project is to create a beautiful and functional space that fits your lifestyle and budget. We have the key to helping you create a bathroom you will love for years to come. Contact us today to get started on your bathroom remodeling project!
What are the stages of home remodeling?
The stages of home remodeling are typically: planning, budgeting, design, demolition and construction, installation, and finishing. Planning involves researching and selecting materials or finishes for the project; budgeting is setting a realistic cost estimate for the entire project; design involves creating plans that meet both functional and aesthetic needs; demolition and construction involve removing existing features and building new ones; installation involves putting in the new features, such as plumbing, electrical wiring, and flooring; and finishing includes painting, wallpapering, installing fixtures, and other decorative touches. The duration of each stage may vary depending on the size and complexity of the project. With careful planning and budgeting, home remodeling can be successful and provide a beautiful finished product. We can help you throughout each stage of home remodeling to ensure a successful outcome.
What is the role of a general contractor?
The role of a general contractor is to oversee and manage the entire construction project. This includes coordinating and scheduling all subcontractors, vendors, materials, and labor; obtaining building permits; overseeing inspections; making sure that the work is being completed in accordance with local laws, regulations, codes, and specifications; and ensuring the timely completion of the project within budget. The general contractor is responsible for ensuring the safety and quality of the project. Additionally, they may provide administrative services and financial management (such as budgeting, cost control, billing, payroll, etc.). The general contractor must also ensure that all workers on the project are adequately trained and have the necessary skills to complete their designated tasks. Finally, they must coordinate with architects, engineers, inspectors, and other professionals to ensure that the final product meets all expectations. We know that this is a lot to take on, that is why at Peak Builders & Roofers of San Diego we have experienced general contractors who are committed to providing you with a successful and stress-free construction project! Let us help you build your dreams.
How important is experience when selecting a roofing contractor?
Experience is essential when selecting a roofing contractor. The more experienced a roofer is, the better they will be able to assess the condition of your roof and provide accurate repair or replacement recommendations. A good roofing contractor should have years of experience working with different aspects of roofs and will understand how certain types of materials can perform under varying weather conditions. They should also be knowledgeable about local building codes and regulations, which can help ensure that your roofing project is completed safely and in compliance with all applicable laws. Additionally, experienced contractors should have a good reputation for providing quality service at competitive prices. Ultimately, selecting an experienced roofing contractor is the best way to guarantee that your roof will be strong and reliable for many years to come. We are your local experts in roofing, and we are happy to provide you with the experience you need. Contact us today for more information!